Company Bio
In 2009 when industry forces were signaling a preference for greater integration of the oilfield services sector Cansco chose an alternative route and initiated the transformation of its business to focus solely on being a specialist provider of well control equipment and related services. Driven by a passion to advance well control performance across the industry we made it our purpose to provide equipment and service solutions aimed at improving the lives of everyone with whom we engage.
At the heart of every well activity is the essential need for effective well control equipment and practice.
The safety critical role of well control equipment at the wellsite demands the highest possible levels of integrity assurance when it comes to selecting, manufacturing, installing, testing, operating and maintaining well control equipment.
Cansco Well Control expanded its capabilities to cover a wide range of drilling, completion, workover and intervention equipment and service needs of Customers in many of the major oil and gas provinces throughout the world.
In 2015 when market forces dictated limits on many oilfield service companies, Cansco again took an alternative path and initiated a bold new strategy that would see the development of a bespoke digital enterprise system, CAN-EXCEED, and the establishment of a new line of Cansco branded well control equipment products to provide our Customers with more control of their operational and financial performance that any other alternative in the market.
It is our thriving passion for performance advancement that drives our innovation. Our transformational journey will continue to be defined by our alternative thinking, a journey that is making Cansco the clear choice for well control integrity on every well.
Thank you for being part of our journey.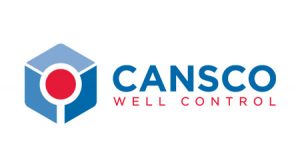 Cansco Integrity On Every Well
ON EVERY WELL
Through all of our products, services and relationships, we add to the quality, value and safety of our Customer's Well Performance whilst realising universal recognition of both the superior solutions we provide and how we achieve them.
Delivering excellence today, and every day.
Our Mission
Our mission is to advance well control performance in its every form by being the most essential Well Control solution provider for the International Oil & Gas Upstream industry.
CANSCO is committed to being the industry leader in Well Control, and maintaining a continuous focus on Health, Safety and the Environment around us. Our leadership builds and delivers solutions that improve people, equipment and performance standards across the industry, beyond expectation, and beyond world class.
Our mission is more than just a statement. Everything CANSCO sets out to achieve begins with the core values of Integrity, Trust, Customer Service, Diversity, Partnership, Quality Performance, Responsibility and Growth which lie at the heart of our mission.
Our Values
Our Attitude gives our Values meaning.
ADVANCE
We embrace change and encourage innovation. We seek out and pursue smart, challenging opportunities that contribute to personal, business and industry advancements.
TRUST
We trust, respect and support each other, and we strive to earn the trust of our colleagues and partners.
THANKFULNESS
We appreciate our customers above all else and never forget that they come to us by choice. We share a personal responsibility to maintain our customer's loyalty and trust. We listen and respond to our customers and seek to exceed their expectations.
INTEGRITY
We are honest with ourselves and others. We meet the highest ethical standards in our business dealings. We strive to do what is right. We do what we say we will do.
TRADITION
We respect and accept the cultures in which we work. We value and demonstrate respect for the uniqueness of individuals and the varied perspectives and talents they provide. We have an inclusive work environment and actively embrace a diversity of people, ideas, talents and experiences.
UNITY
We have an unwavering commitment to being a good partner, focused on building productive, collaborative, trusting and beneficial relationships with our customers, our suppliers and each other.
DEPENDABILITY
We are dependable – as individuals and as teams – in our work and in our actions, we are recognized for doing so. We welcome scrutiny, and we hold ourselves accountable.
EXCELLENCE
We are committed to excellence in everything we do, and we strive to continually improve. We motivate people to act as owners working together. We are passionate about innovating solutions, and how to apply them to achieve results that exceed expectations – our own and those of others.
Photo Gallery of your Products / Services