IADC Subsea Competence Assessment Program
IADC's Subsea Competency Assessment Program is designed to assess and verify knowledge and skills for Subsea Technicians in the oil and gas drilling industry. The goal of the program is to credential qualified personnel who have position-specific comprehension of concepts and have demonstrated effective skills on the jobsite.
Qualified individuals apply directly with IADC.
Developed collaboratively by Operators, Drilling Contractors and Professional Trainers, the objectives of the subsea competency program are to:
Develop a job-specific knowledge and skill competency profile applicable worldwide for credentialing Subsea Technicians.
Provide guidelines and criteria for achieving the credential to ensure consistency of individual assessment criteria.
Provide a formal system of industry credentialing with methodology for measuring individual proficiency to a prescribed minimum standard.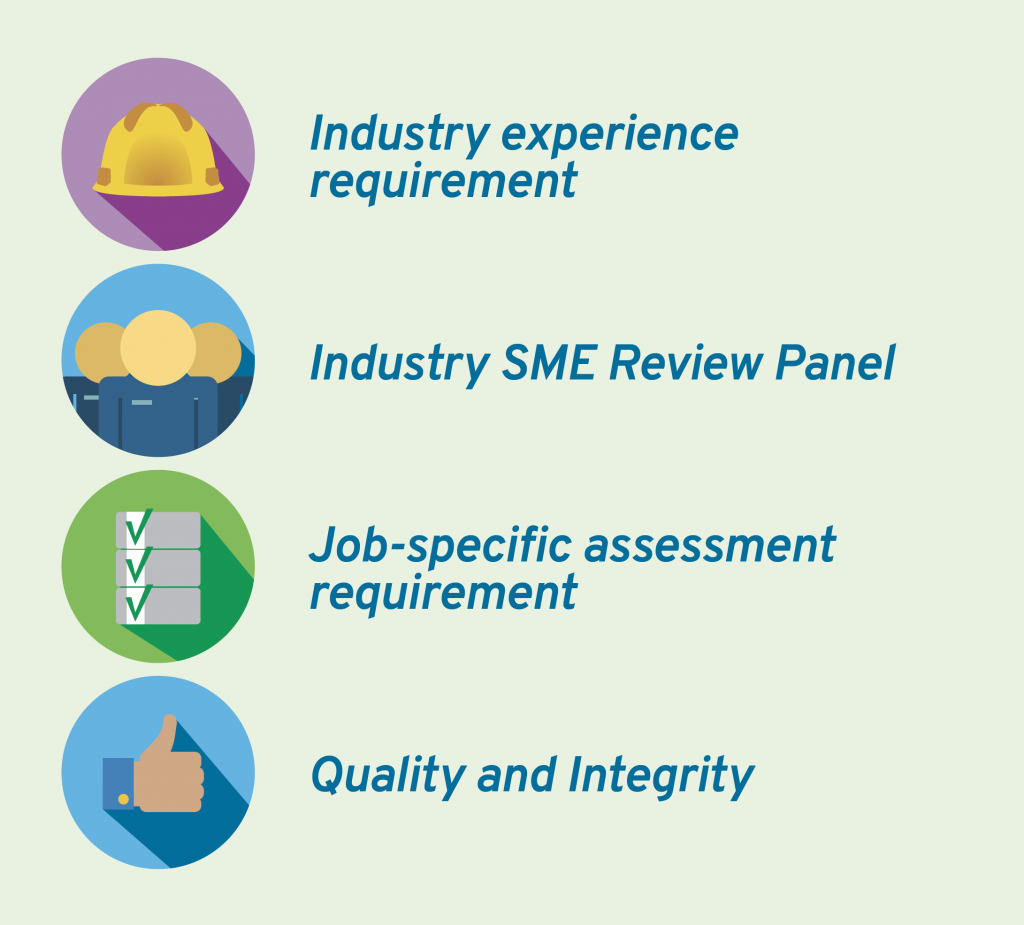 Two Tracks for Two Levels
The Subsea Competency Program consists of two tracks:
Level 1 is recommended for:
Persons in a position of Assistant Subsea Technician or persons seeking to move into an Assistant Subsea Technician position.
A special classification of people who have little experience but intend to work with subsea BOP equipment.
Level 2 is recommended for:
Persons in a position of Senior Subsea Technician or persons seeking to move into a Senior Subsea Technician position.
Personnel at the Senior Subsea Engineer (SSE) level of experience and responsibility.
Electronic Technician's (ET) who regularly work on or supervise ET work on the BOPE (Blowout Preventer Equipment) including subsea controls and SEMs (Subsea Electronic Module), surface control panels including the CCU (Central Control Unit) or MCS (Master Control Station) and the UPS (Uninterruptible Power Supply) for example.
General subsea crew who regularly work on or supervise work on drill through equipment, subsea and surface hydraulic equipment and choke manifold and tensioners.
Documents & Forms
Accredited and pending Subsea Competency Assessment Program providers may use the link below to access important documents, forms, and other communications that may affect your program.
Need Help? Contact your IADC Program Coordinator.
IADC provides web links as a member service. IADC does not warranty or endorse the accuracy or reliability of any of the information, content, or advertisements contained on websites linked to IADC.org or any of its subsidiary pages.
Certificate Verification
Click the button below to verify certificates.