Company Bio
Cameron has been a Schlumberger company since 2016. Our dedicated and experienced people are committed to providing state-of-the-art wellhead, surface, and flow control products, systems, and services to oil, gas, and process companies around the world. We offer the industry's most complete and reliable portfolio of pressure control equipment backed by expertise in manufacturing, instrumentation, data processing, control software, and system integration. Our rig equipment adaptive engineering services customize and optimize rig design to provide equipment to satisfy customer needs.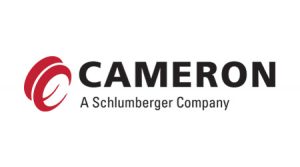 We are Schlumberger
Our story begins with what it truly means to be a technology innovator. Our common sense of purpose unites 85,000 people representing 170 nationalities with products, sales and services in more than 120 countries. We supply the industry's most comprehensive range of products and services, from exploration through production, and integrated pore-to-pipeline solutions that optimize hydrocarbon recovery to deliver reservoir performance sustainably.
As energy powers society's progress, our innovations accelerate this progress.
We believe energy makes society progress, so we find ways to help our customers fuel agriculture, industry, medicine, science, space, technology, and transportation. Few parts of modern life, if any, are untouched by the raw materials of oil and gas. And it all starts with competent and talented teams working together to drill wells through subterranean environments they can never actually see. It takes a combination of engineering disciplines, along with computer science, geophysics, and metallurgy. Then there are astounding efforts to keep older wells pumping despite time's inevitable drain on production. From a well's cradle to grave, and everywhere in between—that is where the people of Schlumberger come in.

Innovation happens when visionaries dare to try
In the early decades of the 20th century, Conrad and Marcel Schlumberger set out to understand the Earth's subsurface structure using geophysical measurements. Their pioneering spirit enabled them to grow Schlumberger into the world's first well logging company with a worldwide presence. That technology debut has built a 90-year legacy that still thrives on industry leadership and innovation—a clearly defined identity based on dedicated people "figuring it out."
Our curiosity drives us to better understand what our customers do, how they do it, and what they need to help overcome their challenges. What's more, we're developing methods and processes using ever-less-invasive means minimizing environmental footprints while maximizing positive influence on the communities in which we live and work.