deugro is a highly specialized logistics service provider for the exploration drilling and upstream production business field. We have a proven track record in providing consistently supply chain solutions even under the most challenging conditions and requirements. deugro focuses wholly on identifying and solving clients' specific needs with unique tailor-made logistics solutions that fulfill all requirements.
To deliver the best in both cost and performance, deugro serves as an extension of its clients in their respective supply chains. It provides ocean and inland waterway freight services, road and rail transportation as well as airfreight to almost any destination. deugro vast network for the oil and gas industry is governed by the methodology of strategic hub solutions from which we ensure a reachability to every part of the world.
deugro was founded in 1924 in Frankfurt am Main, Germany and is a family-owned enterprise in its third generation, with nearly a century of experience in the logistics industry. Today, deugro is an independent company of the deugro group, which is comprised of several companies focusing on logistics solutions.

It Solution – deugro visiotrack
deugro visiotrack is a web-based system providing our clients with instant 24/7 global access to all cargo in-cycle information and documentation. It offers real-time information and is a valuable tool for budget control and financial forecasting.
This interactive collaboration platform can aggregate data from both internal and external parties to provide users with a high degree of data visibility​​​​​​​. Through client ​​​​​​​tailor-made dashboards with dynamic data aggregation, deugro visiotrack facilitates easy and quick decision making.
deugro visiotrack is a true value creator. It increases efficiency, reduces cycle-times, money and resources, and can support improvement in procurement and logistics planning.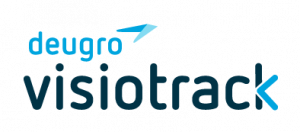 Our newest feature development around deugro visiotrack – the E-Procurement option
E-Procurement, also known as supplier exchange, is the term used to describe the process of obtaining goods and services over the Internet. Traditional procurement involves physical paper-tracked operations. Today, the internet evolved to an essential commerce channel and the E-Procurement system goes online with the use of web-based solutions.
Developed for

our customers with decentralized material purchasing management
requirement to streamline the supply chain activities under the umbrella of a single material catalogue with simplified ordering functions ( "a la Amazon" )
The objective is to generate significant savings not only in freight forwarding, but more importantly in reduced inventory spent. Therefore we have developed this sophisticated response. Please book your sales presentation with us to get a deeper insight.
Category Management at deugro
We at deugro know that the clients within supply chain management target cycle consistency, predictability to manage safety stock and warehouse capacities with the objective to ensure seamless production in challenging locations. Visibility, KPI reporting, inventory control and overall seamless cycle consistency are of most interest.
All our clients have extensive operations around the globe and in majority apply uniform standard operating procedures to maintain a clear management structure. Logistics service providers are considered as critical suppliers and stringent interface management principles are part of the business implementation process.
Hence, we manage the client relationship within the guiding principles of a global key account management to ensure that all stakeholders receive the same attention, often in a mix of corporate logistics category functions and regional decision makers.
As part of our market approach and engagement strategy, the deugro Oil & Gas Logistics team has defined four industry categories:
Oil & Gas Producers
Our Services:
Customs expertise
Sea, air and overland logistics
Cargo consolidation
Hub management / Control Tower
Customized IT-Solutions
Drilling Contractors
​​​Our Services:
Rig Move Specialist
Crew management
Spare Part and Supply Services
Chartering of offshore supply vessels
​​​​​​​Customized IT-Solutions
Oilfield Services
Our Services:
Oilfield Logistics
​​​​​​​Sea, air and overland logistics
Transport of special equipment and offshore containers
Cargo consolidation
Hub Management
​​​​​​​Customized IT-Solutions
Marine Operators
Our Services:
Chartering of offshore vessels
Ship agency / vessel clearance
Coordination of the mob / de-mob of vessels
Crew management
Procurement/ Ship Spares and Marine Parts
Husbandry services
On /off hire management of equipment and barges
Photo Gallery of your Products / Services