IADC conferences provide a forum to network, share best practices, and increase knowledge and understanding of industry matters.
IADC conferences serve as opportunities for drillers to come together with like-minded professionals and learn from shared challenges and triumphs. Conferences are an important part of the value offered by IADC.
– IADC Member – Australia
Upcoming Conferences
Our conferences focus on critical issues facing the global drilling industry. IADC's worldwide conferences bring together the right people to explore cutting-edge technology, safe drilling practices, environmental stewardship, and industry financial prospects. IADC constantly is developing new topics to meet the industry's evolving needs.
Did You Know?
IADC volunteers invested almost 20,000 hours in 2019 to organize and execute international conferences, technical committee meetings and regional chapter events.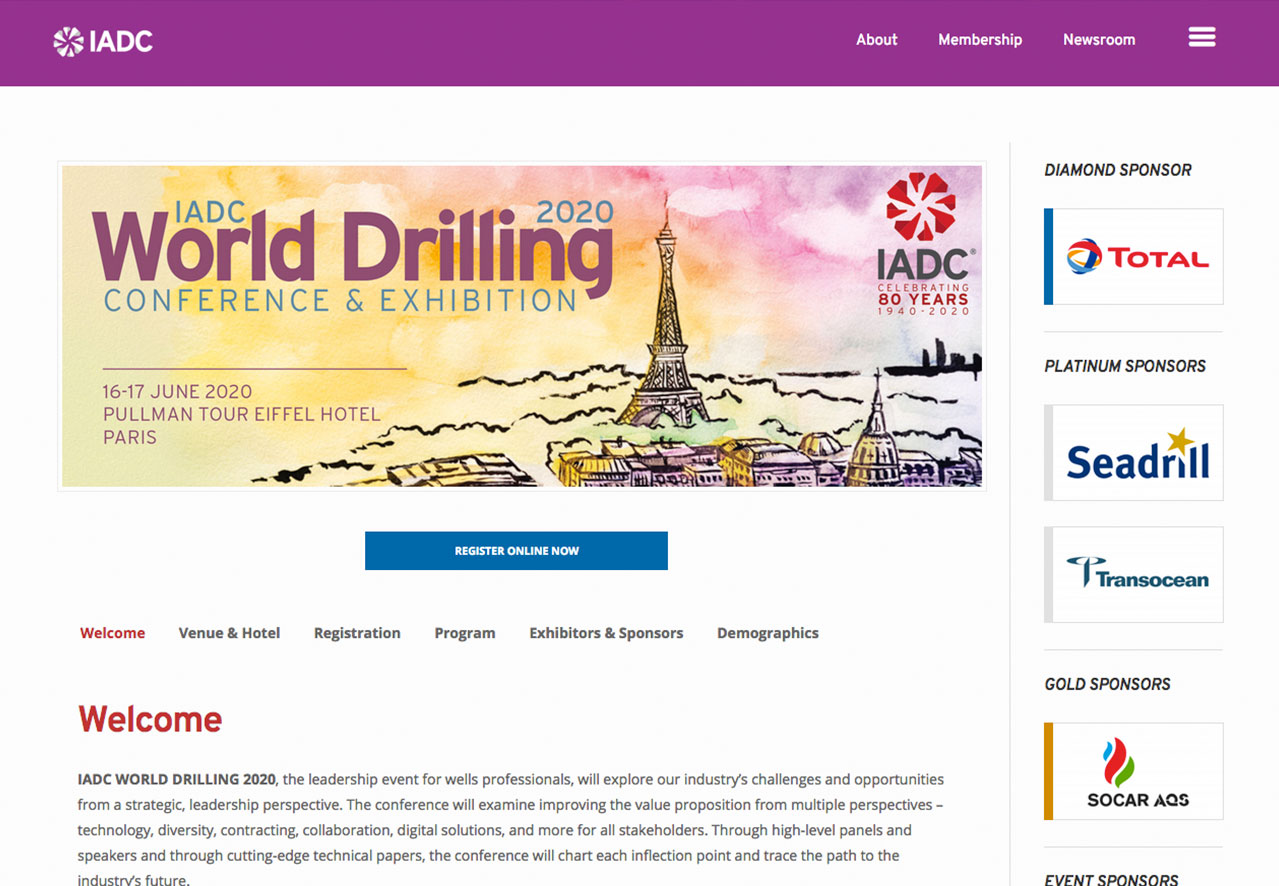 Sponsorships
A variety of Sponsorship options offer Member Companies the opportunity to determine which level is best for them.
Exhibitors
Exhibiting at IADC events provides exposure and networking opportunities for Member Companies.